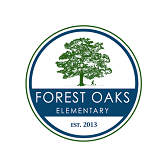 Forest Oaks Elementary
Thank you for supporting Coupons for Classrooms!! This campaign allows us to bring so many great things to our school AND funds the Inspire the Journey Teacher grants. You can purchase our Shelby County Book, or any book from across the country and it will still support Forest Oaks Elementary! Be sure to scroll down to choose a different city (grandparents live in Nashville, perhaps?) or a Destination book (going to Orlando for Spring Break??).
So far we have raised $390.00
Thank you for your support!
You can help us raise money by making a purchase from the items below.