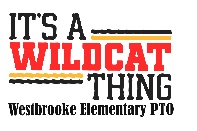 Westbrooke Elementary School PTO
Welcome to Westbrooke Elementary's first fundraiser of the 2019-20 school year! This fundraiser helps our Helping Hands Committee which provide funds for Westbrooke Elementary students who do not have the financial means to pay for school field trips and for Westbrooke Elementary families who are financially unable to provide holiday meals and gifts. Thank you for your support and contribution!
So far we have raised $110.00
Thank you for your support!
You can help us raise money by making a purchase from the items below.