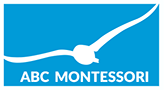 ABC Montessori School
This is our 4th year!!!!! We have increased our goal yearly and been lucky to have a community within our school to support us. Our Goal this year is 500+ blankets to reach veterans, hospice care patients, nursing home patients and children who live at Scottish Rite because of illness. We would like to help children this year by extending our donation and getting the community involved to help us help all those in need during this time of year! Know that your purchase will directly help fund this project with purchase of new blankets to keep our Community warm this season! Nove 6th - Dec 12th we will be selling these Coupon Books! We hope to have all books delivered to our student sellers by Dec 20th to hand out before Christmas Break! Remember $10 of your purchase helps build out Comunity Service Project Funds for this Year.
So far we have raised $70.00
Thank you for your support!
You can help us raise money by making a purchase from the items below.